The Seminar was led by Marina Yatsenko, Business Development Director of RAEA and Mr. Michael Müller, Managing Director of the Institut für Oberflächentechnik GmbH (IFO).
Speakers:
- Michael Müller, IFO
- Eduard Mardanov, Chemetall LLC
- Evgeny Pometun, Alufinish Rus LLC
- Anton Dudin, Henkel LLC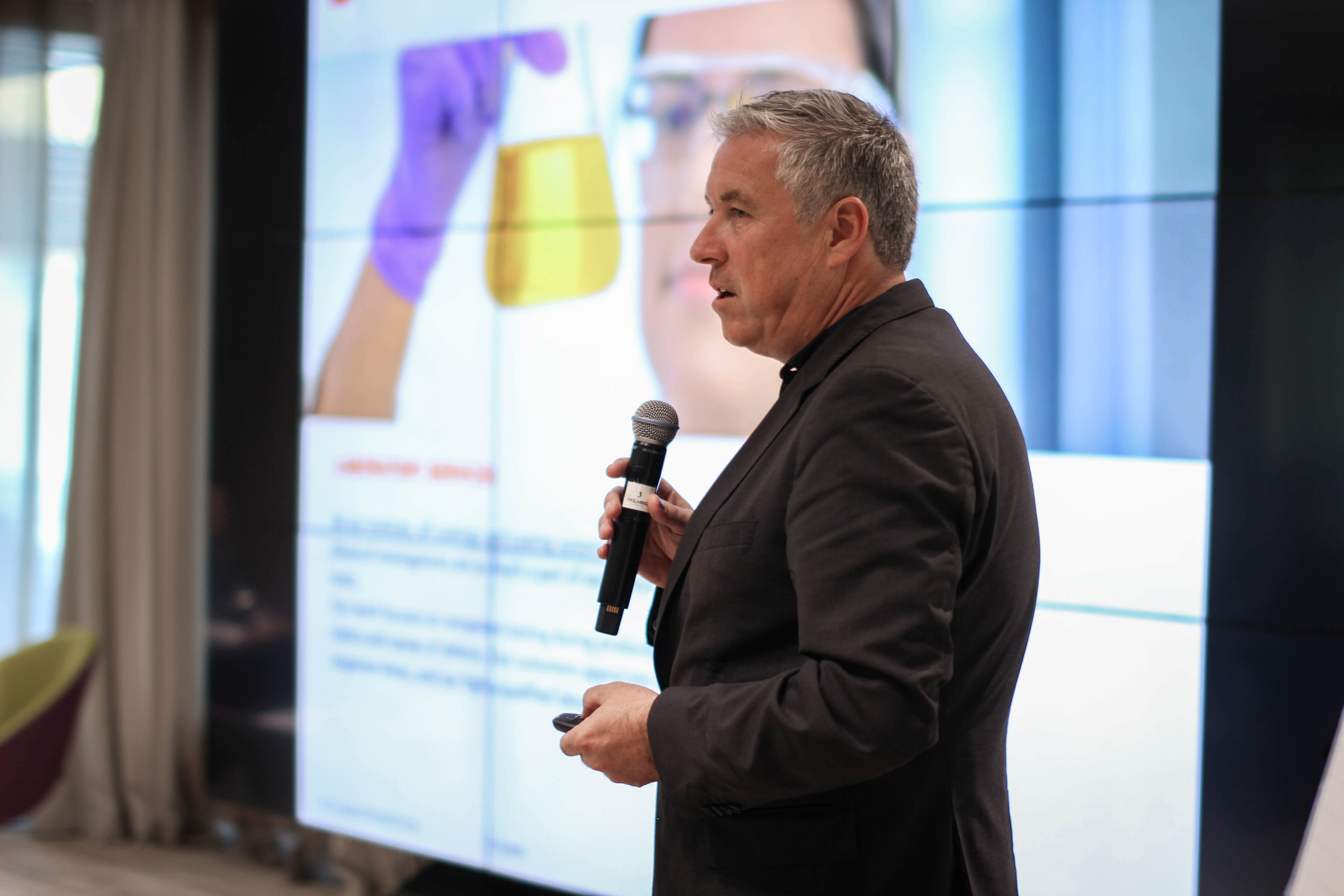 IFO experts held a practical session during which seminar participants had to determine the types of defects and the causes of its appearance on the test plates, as well as on the samples, after weathering tests, determine the results of the salt spray resistance test and Florida test.
Also within the framework of the seminar there was a presentation of QUALISTEELCOAT - a quality label committed to maintaining and promoting the quality of lacquering, painting and coating on steel.
On October 18 a field trip to Colorit Company was held, where IFO decorating expert Mr. Jörg Bihlmaier presented the new QUALIDECO technical specifications and also answered numerous questions from specialists.
The seminar was attended by: 25 Micron, AkzoNobel Lakokraska, AL5-YUG, Alkotek, ALTEK, Alufinish Rus, AlKhan, Astek-mt Group, InKolor, IPLANA, Colorit, Casting-Extrusion Plant "Segal", International Aluminum Company, New Technologies, New Technologies M , R.O.S.L.A., TONEL, PO Metallist, NPP YaZPK, Alyugal, Hameleon, Chemetall, Henkel LLP.

At the end of the seminar, all participants were awarded with Certificates of participation.
The next training seminar will be held in 2021.