Palmira Business Club Hotel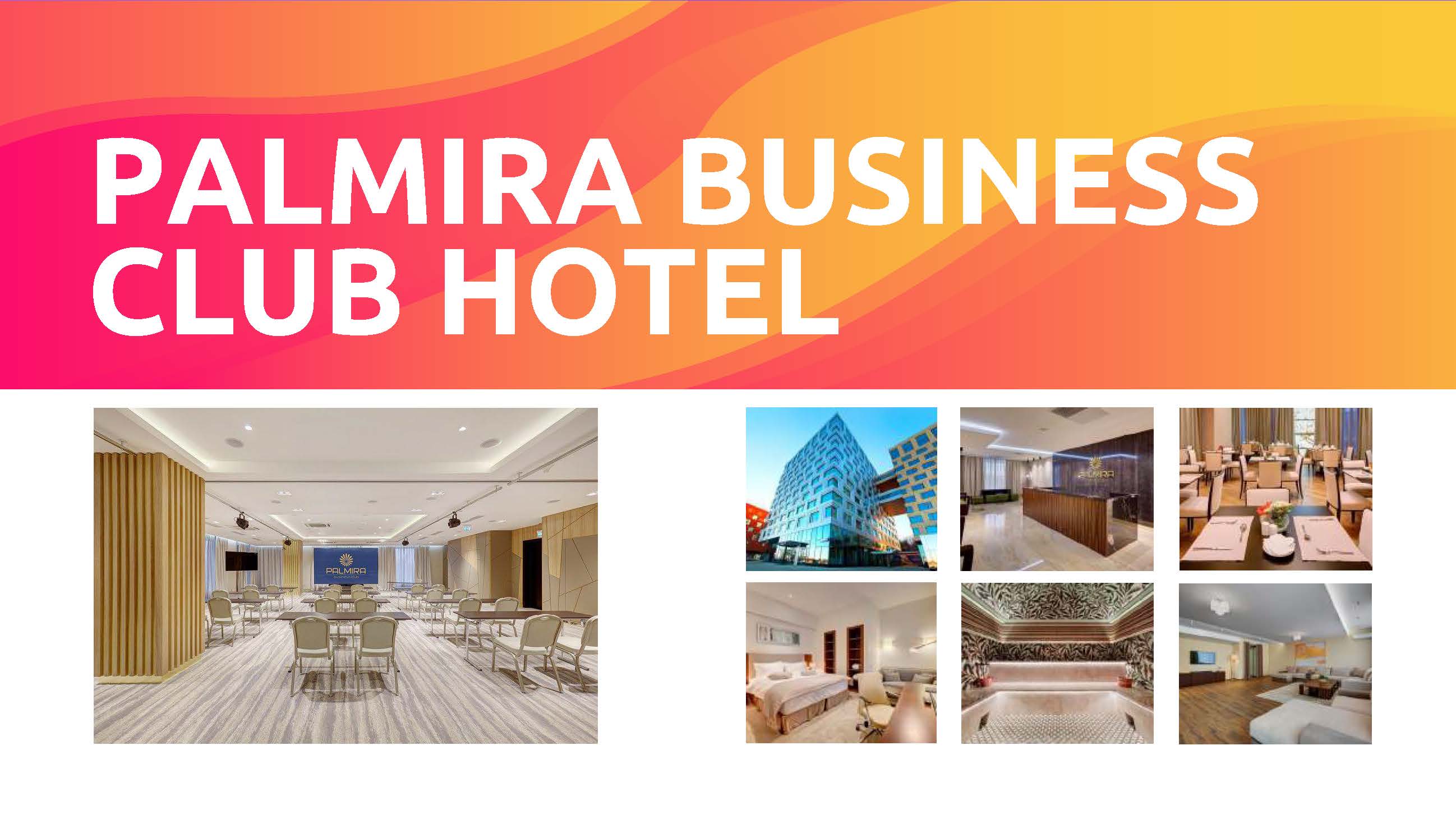 Hotel Palmira Business Club - a complex of new generation services, connecting vacation at the highest level with the possibility of business development and personal growth.
It offers a wide selection of services - exquisite restaurants, cafes and bars, a luxurious spa-centre, sauna world.
The hotel Palmira Business Club, every guest is sure to there is a number corresponding to his personal wishes and professional requirements. 228 spacious modernly equipped rooms will satisfy the needs of the most demanding guest.

Booking form (download)

Contacts
117105, Russia, Moscow, Novodanilovskaya embankment 6 , +7 (495) 747-59-63
The nearest metro stations:
- Nagatinskaya– 1,4 km
- Tulskaya– 1,3 km
- Paveletskaya– 3,8 km
Transfer from / to Nagatinskaya metro station from 09:00 to17:00 on weekdays/ For more information, please, call: +7 499 551 55 55 or contact the conference manager. Palmira Business Club shuttle – is a comfornable Volkswagen Caravella for 8 persons.
Airports and Railwaystations:
- Paveletskiy railway station - 3,8 km
- Belorusskiy railway station - 12 km
- Domodedovo airport - 39 km (45 min. by Aeroexpress from Paveletskiy railway station )
- Sheremetievo airport - 41 êì (35 min by Aeroexpress from Belorusskiy railway station )
For more information, please, visit:



Tel/Fax: + 7 (495) 785 20 05